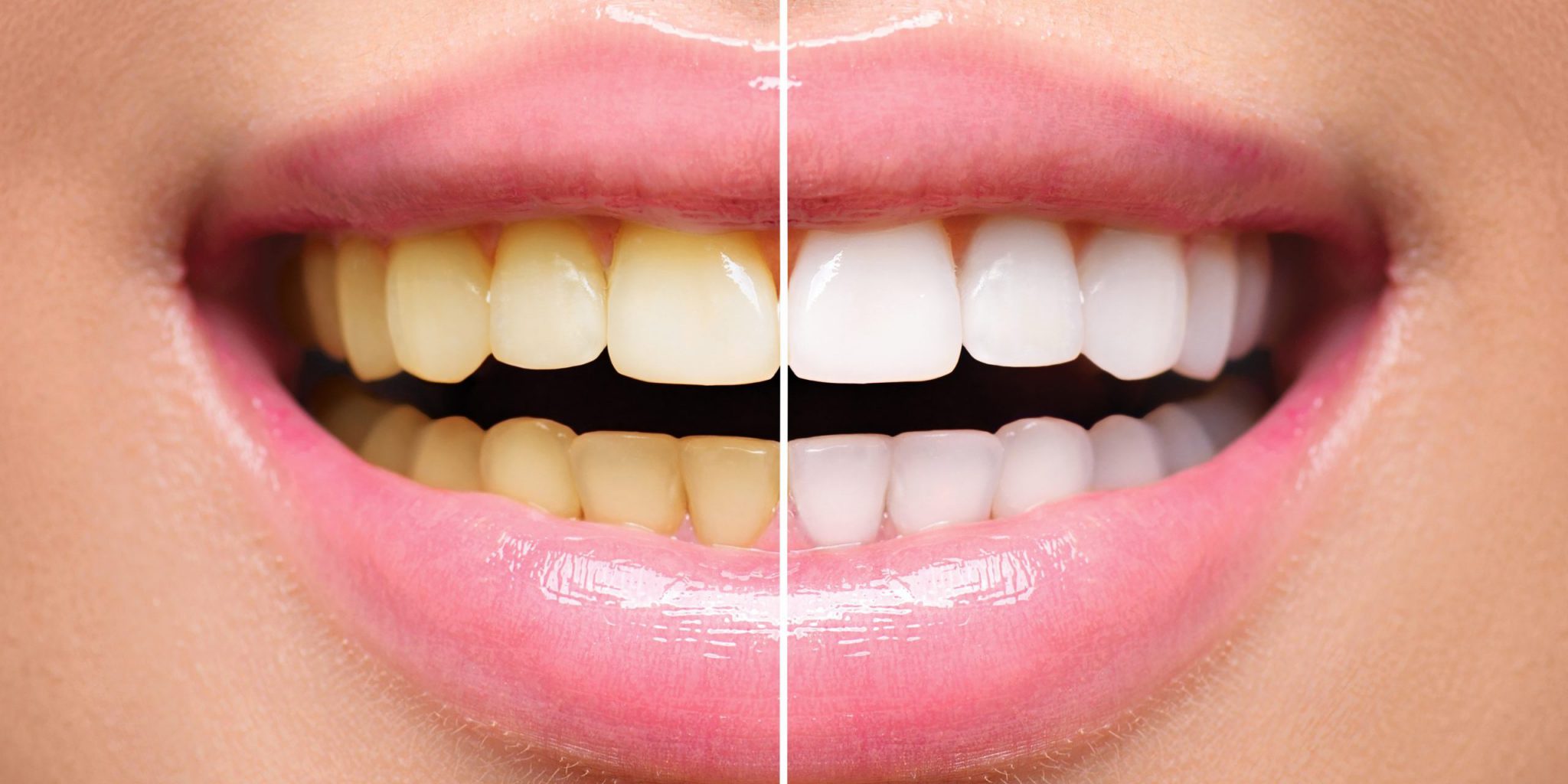 Whitening procedure
Our practice is staffed with the most modern dental equipment, providing you with complete medical safety and support throughout the procedure.
More specifically, the specialised whitening agent is applied after a protective gel is applied to the gum area and the process is completed through the special laser lamp and the use of red and blue lights. 
The active substances used are hydrogen peroxide and carbamide peroxide which penetrates into the enamel of the teeth, removing discolourations and improving the tooth colour shade.
After the process is completed, you get a healthy, white, and youthful smile!
Medical Tip: Avoid using commercially available bleach products for home use. Whitening is a purely dental procedure that should always be performed under the supervision of a specialist. Improper use of the method can lead to side effects such as damages to the tooth enamel, gum injuries, and dentin hypersensitivity.